Coaching, mentoring and training for public speaking
Have you ever felt stress before a public appearance? Don't you like public presentations? Do you care about leaving a good impression on your listeners? If the answer to these questions is yes, I invite you on a journey together.
I work as a trainer and guide for TEDx speakers. I also help, among others lawyers, vocalists, actors, lecturers and business people in preparation for their speeches in front of hundreds of people, as well as in conducting meetings or presentations.
I've been involved in music since I was 10. I know from experience how stressful it can be to present to a wider audience. The first steps on the stage were very difficult for me. I took cello and jazz vocal classes at the first and second grade of music school. I played and sang at many concerts, festivals and workshops. From 2013, I performed as the only Polish woman in a musical about Cuba. For many years I worked on controlling my stage fright. Recently, I have given countless interviews, which made me realize the significance of self-confidence and presentation skills in from of a camera. My extensive experience on the stage allows me to transfer my knowledge to you by providing you with the appropriate tools and methods that will support your development. I am an accredited ICF coach at PCC level. I operate two successful businesses. By combining my business and music experience, I can guide you to achieve your goal.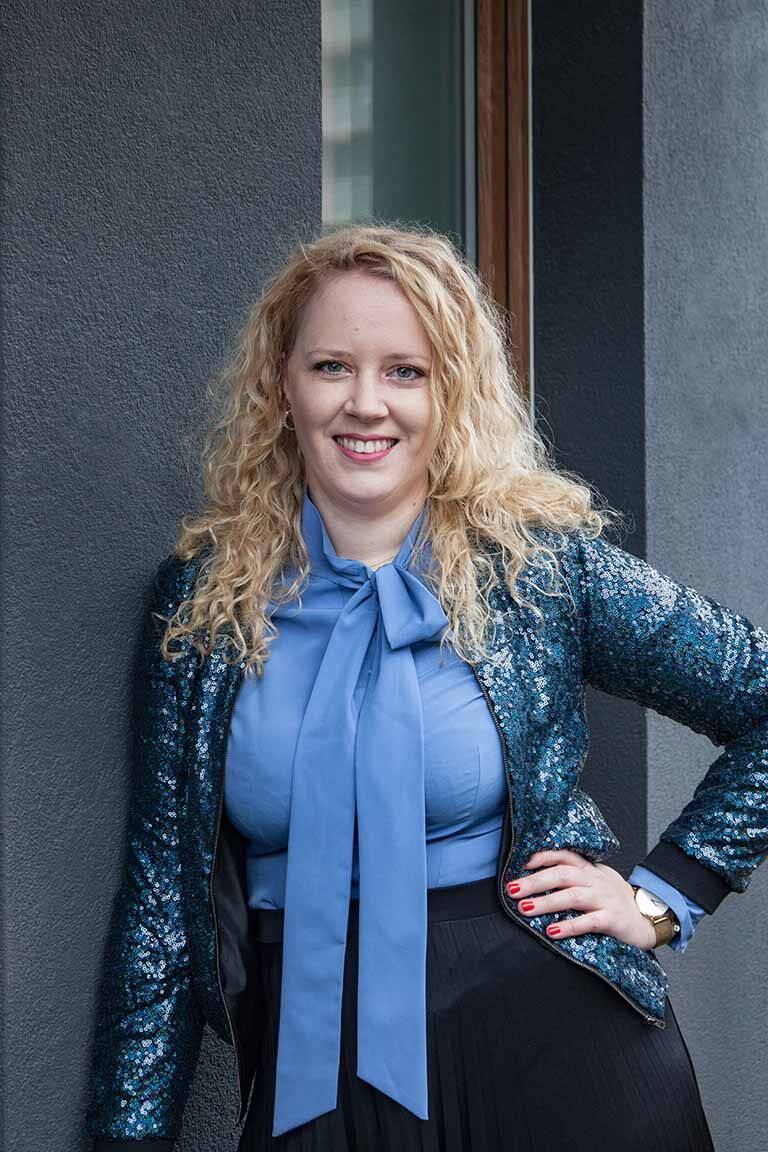 Hours working with clients
What areas can we work on?
Coaching and training for public speaking, Warsaw
Why do I coach public speaking?
• The satisfaction I get every time my clients overcome their fear and successfully perform under pressure provides me with a great sense of fulfilment that keeps me motivated to continue doing what I do
• I work with TEDx Warsaw speakers, vocalists, lawyers, managers and people of many professions who develop public speaking skills under my wing
• I am an accredited ICF coach at PCC level, a graduate of SGH and a postgraduate of coaching
• My experience performing as a child for many years has equipped me with the knowledge of dealing with stress. I can help you overcome any problems you have in this area.
Testimonials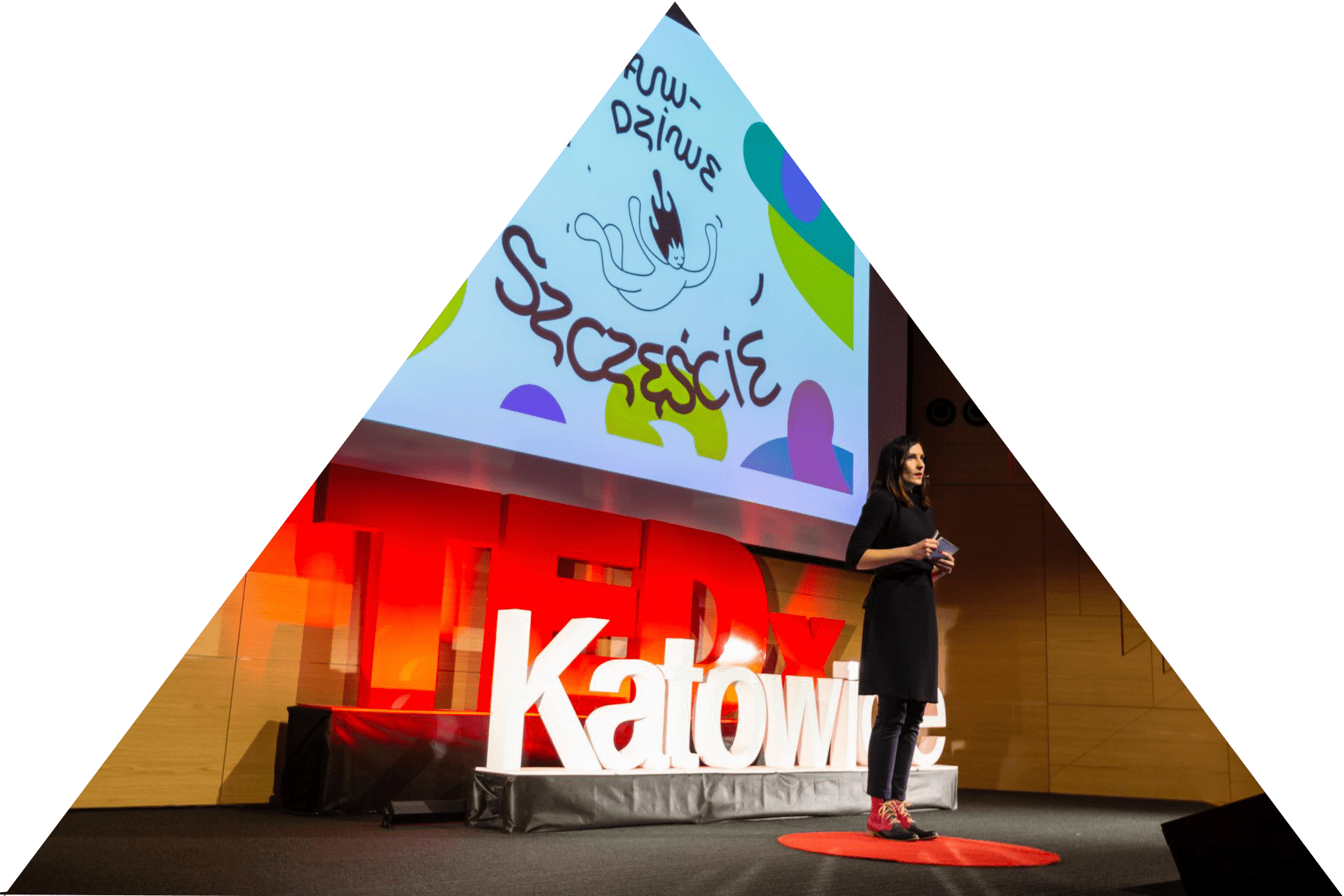 Magda helped me to prepare for my TEDx speech. We worked on ways of presenting as well as meritorical content so as to performance had flow and kept audience attention at the required level. As a result of Magdas comments I knew what to focus on, how to handle stress, how to manage time and how to control my voice and emotions. I recommend performance coaching to anyone who wants to develop their public speaking.– Magda,

TEDx Speaker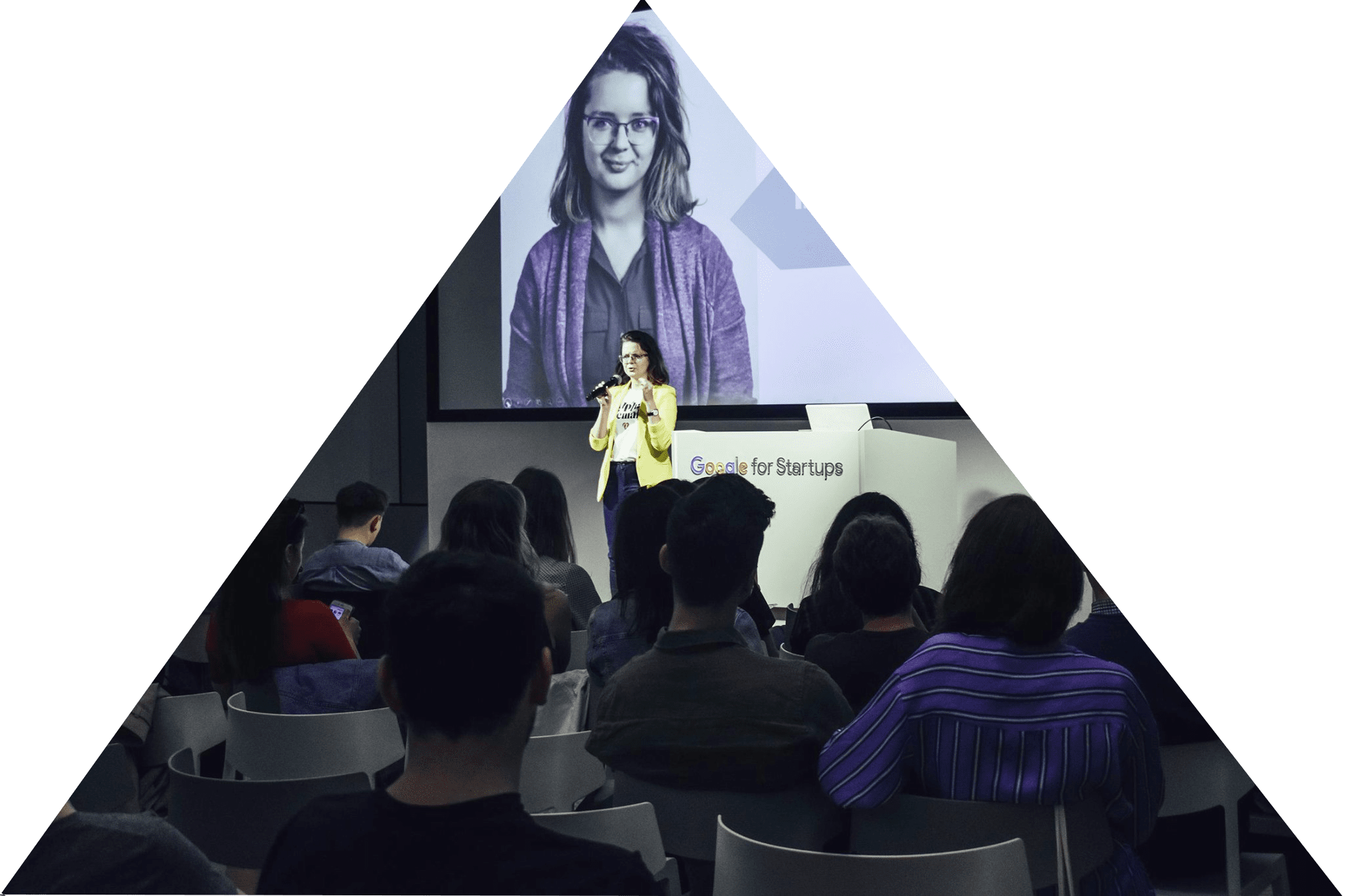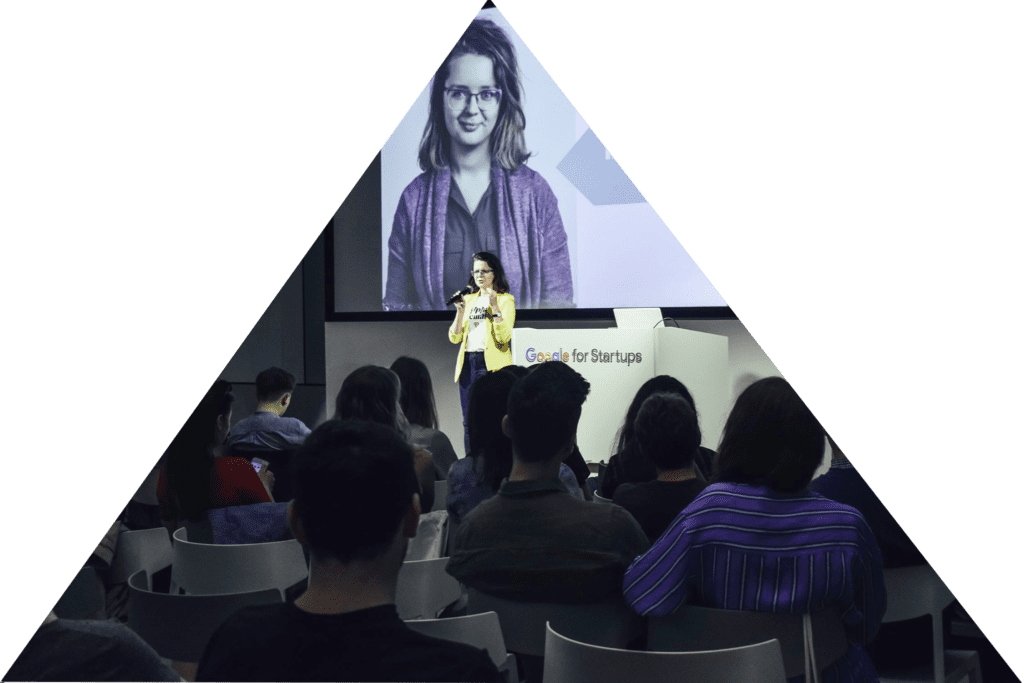 Magda showed me plenty of exercises for diction, public speaking skills and giving presentations. She quickly recognised my level and offered me the most effective exercises to help me better defend my arguments and presentation abilities.– Izabela,

Innovative Associate
During performance coaching session I learnt how to manage my time during my public performance, overcome my stage fright, and briefly explain information. I could always count on honest feedback. Magda provided me with good conditions to work in without any stress. Thanks to coaching I could improve my hard skills, however, the session made me also think how to develop my competence on my own. Results of coaching are visible both in a courtroom and in contact with customers.– Michał,

Solicitor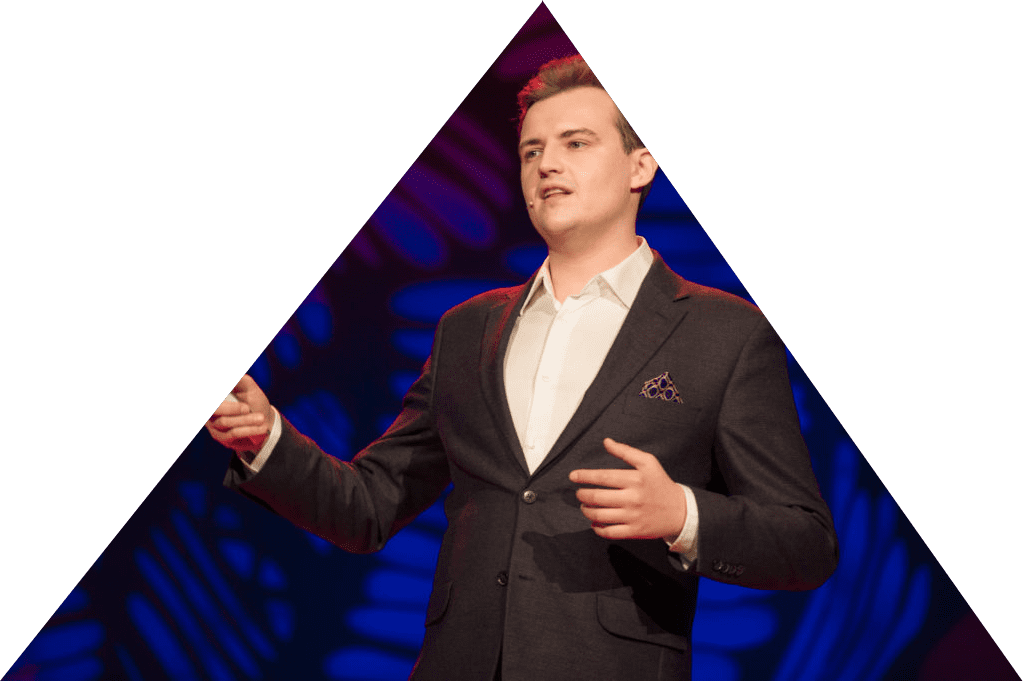 Magda was my mentor in preparation for the TEDx conference. I was convinced that I knew a lot about speeches, but Magda really opened up my eyes and showed me a whole new world filled with the nuances of communication. She helped me achieve something we were both proud of. I highly recommend her to people looking to prepare for important speeches or people who work as orators.– Mateusz doctor,

doctor, CEO of AIDA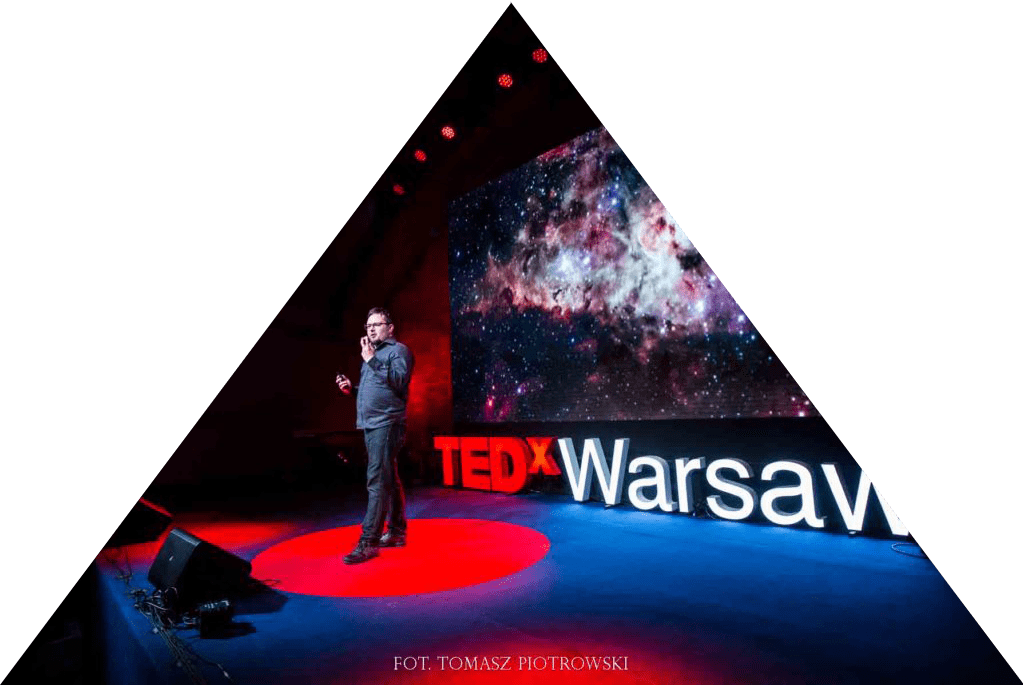 I wholeheartedly recommend Magdalena Fiałkowska as a public speaking coach. Our cooperation consisted in preparing my performance during TEDx Warsaw. Magda showed professionalism in training of movements, pronunciation and refining the expression. She is great in communication, she can listen and help to solve client problems thanks to which she can easily adjust the training strategies to a specific person in order to achieve the set goals.– Kamil

TEDx Speaker, cosmic law specialist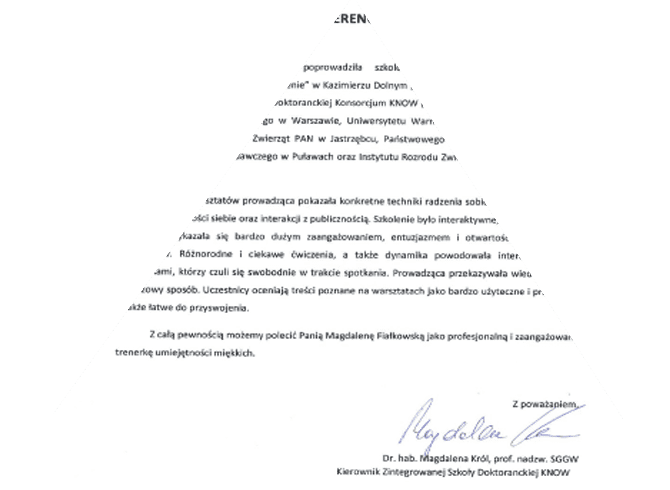 Ms Magdalena Fiałkowska led workshops on "Public speaking and building self-confidence on the stage" for 2 groups of PDH students at Warsaw University of Life Sciences in Kazimierz Dolny, at a scientific conference. During the workshops the host presented techniques of how to deal with stress, critics, how to build self-confidence and interact with an audience. The training session was interactive and Ms Magdalena Fiałkowska was involved, enthusiastic and open to the needs of participants. A variety of exercises and dynamic made the participants interact with each other and the feel a comfortable during the meeting. Leader presented knowledge in clear and visual way. The content learned was evaluated as really useful and also easy to assimilate. With full certainty we can recommend Magdalena Fiałkowska as a professional and involved soft skills coach.– SGGW,

SGGW Associate Professor at Warsaw University of Life Sciences, Magdalena Król

Do you want to know more details? Contact me
kontakt@sztukawystapien.pl
+48 22 208 38 39
+ 48 570 088 300